Equipment hire
SMALL DISCO SYSTEM

A small disco system hire includes: twin CD/Mixer (with connection to iPod/MP3 player/laptop), two powered lightwave speakers, microphone,LED effects lighting bar - 2 pairs of different LED Lighting effects on a stand, with all the connecting cables required. This package is ideal for small home parties or events such as a children's party.
Hire a system for £75 per night

A complete disc based karaoke system including: twin CDG player/mixer, two active speakers, TV with stand, 3 microphones, all connecting cables and a pack of CDG discs, with around 2000 karaoke songs. This is suitable for clubs, pubs, colleges, private parties etc. The system can also be used for disco and general P.A.use. Hire this pack for £80 per night.
Digital Karaoke System
Hire our digital karaoke system for a modern karaoke experience. The hire pack includes a karaoke laptop complete with over 2000 songs, a powered speaker, 2 microphones, a tv & stand with all connecting cables. We can provide a connecting leads so you will be able to play your own music through the system at your event. Hire this system for £120 per night.

STAGE LIGHTING

Popular for use by bands is our stage lighting rig, consisting of 8 Par Cans (300W each) with 2 lighting stands and a controller with dimming and chase functions.
Hire a system for £30 per night

SILENT DISCO SYSTEM

A silent disco system consists of a transmitter box, which has inputs for two stereo channel feeds, and sets of wireless headphones to listen to either of the feeds at the touch of a button. The system come supplied in packs of 50 wireless headphones, with a transmitter and spare batteries. The silent disco is the perfect way to add to any event! We can offer 25 headphones at a special price of £100 which would be great for a party at home with friends.
Hire a system of (minimum)
25 headphones at £100 per night
50 headphones at £138 per night
100 headphones at £192 per night
150 headphones at £234 per night
200 headphones at £300 per night
250 headphones at £354 per night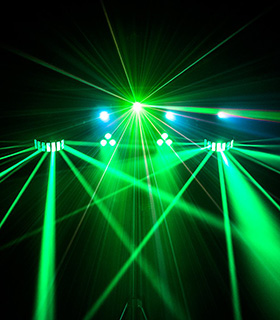 LARGE DISCO SYSTEM

A standard disco system hire includes: twin CD/Mixer (with connection to ipod/MP3/laptop) 2 powered speakers, microphone, Chauvet GigBAR 2.0 on a stand, with all connecting cables required. A standard pack is suitable for party in a large room/village hall etc.
Hire for £100 per night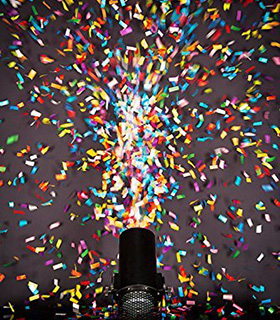 Watch Funfetti Shot Online
CHAUVET FUNFETTI CANNON

The Funfetti Shot is a professional confetti launcher. Great for use at parties and weddings. (Funfetti refills must be purchased separately when hiring the machine)

Hire for £25 per night

Alto (or similar) powered subwoofer.
Powered speakers with built in amplifier. We have 12" and 15" 1250w available to hire.
Hire a pair for £40 per night.
ALESIS TRANSACTIVE WIRELESS
The all-in-one TransActive Wireless is a complete, active PA system designed for on-the-go use. Ideal to play background music or as a PA system for speeches. The option of battery powered means that it is perfect for use in outdoor functions eg gardens where mains may not be accessible.
Hire for £20 a night (£25 with a mic)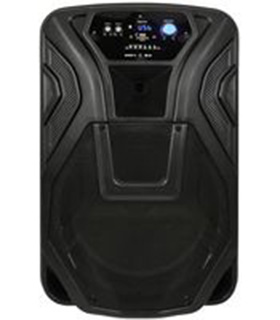 Portable all-in-one PA system with USB and SD inputs.
Hire for £30 per night (£35 with a microphone)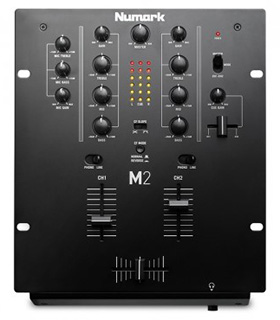 SMALL MIXER

Small mixer for connecting two CD separates, two turntables, or one or two iPod/MP3 players with twin phono to stereo mini-jack leads.
Hire for £10 per night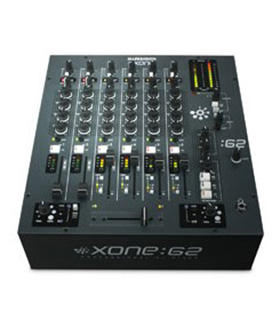 CLUB MIXER

Large multi-channel club mixer for connection to two CD players and two turntables, with the option of a twin phono to stereo mini-jack lead to connect an iPod/MP3 player
Hire for £20 per night

Requirements for all hires

All hires must be accompanied with a £50 cash deposit (except high value hires which require £100 cash deposit), which is returned when all the hired equipment is returned to our premises undamaged and in working order.
All hires should be collected on the day of the hire between the hours of 12pm and 3pm and normally returned during opening hours on the next working day, except for returns on a Friday or Saturday which should be returned between 11am and 12pm (please). Collections outside of these hours by arrangement only.
All hires require 3 forms of ID (one should be a photo ID and a separate one should have your current address); eg. driving license, passport, recent utility bill or bank statement.


Small Print
The prices above include VAT and are for one day/night hire and are valid thoughout the year except for the Christmas and New Year period between December 23rd and January 2nd.
All electrical equipment is PAT (Electrical Safety) tested regularly throughout the year, with a maximum period [between tests] of one year.