Disco Equipment Hire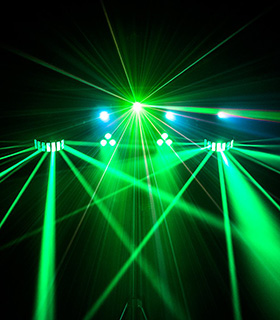 Large Disco System
A standard disco system hire includes: twin CD/Mixer (with connection to ipod/MP3/laptop) 2 powered speakers, microphone, Chauvet GigBAR 2.0 on a stand, with all connecting cables required.
A standard pack is suitable for party in a large room/village hall etc.
Hire for £100 per night.
---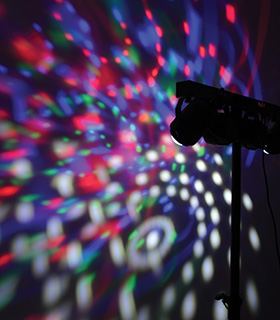 Small Disco System
A small disco system hire includes: twin CD/Mixer (with connection to iPod/MP3 player/laptop), two powered lightwave speakers, microphone, LED effects lighting bar - 2 pairs of different LED Lighting effects on a stand, with all the connecting cables required.
This package is ideal for small home parties or events such as a children's party.
Hire a system for £75 per night
---
Requirements for all hires
All hires must be accompanied with a £50 cash deposit (except high value hires which require £100 cash deposit), which is returned when all the hired equipment is returned to our premises undamaged and in working order.
All hires should be collected on the day of the hire between the hours of 12pm and 3pm and normally returned during opening hours on the next working day, except for returns on a Friday or Saturday which should be returned between 11am and 12pm (please).
Collections outside of these hours by arrangement only. All hires require 3 forms of ID (one should be a photo ID and a separate one should have your current address); eg. driving license, passport, recent utility bill or bank statement.
Small Print
The prices above include VAT and are for one day/night hire and are valid thoughout the year except for the Christmas and New Year period between December 23rd and January 2nd.
All electrical equipment is PAT (Electrical Safety) tested regularly throughout the year, with a maximum period [between tests] of one year.
What they say...
Excellent help, always friendly. Will be back again Disco equipment hire
Many Thanks for providing yet another disco for us. The students really enjoyed it and it was all they could talk about. Disco equipment hire
Really helpful staff. Very personal level of service. They covered all bases and their instructions were clear and concise, even for me! I highly recommend this family run business, very competitive rates. Hire of PA Equipment